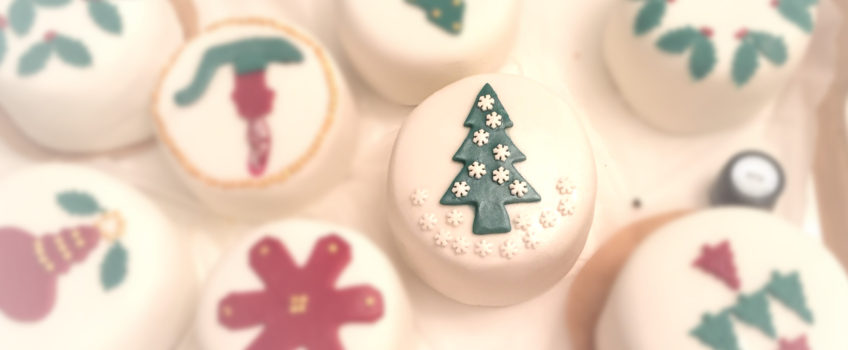 60 Christmas Cakes Baked, Iced & Sent
Every year the British Charitable Fund Paris sends 60 Christmas cakes to elderly beneficiaries and families.
Each winter, our amazing team of trustees and volunteers get into the spirit of the season by baking, icing, and sending out around 60 Christmas cakes to families and individuals in need in all corners of France.
Thank you so much to The BCF, Paris! It was such a pleasure to receive your cake and such a surprise in an otherwise difficult time this year.   – Leslie, La Somme
If you would like to volunteer to bake or make a donation to help brighten a fellow citizen's Christmas, please contact us or join our mailing list to be notified in advance for next year!