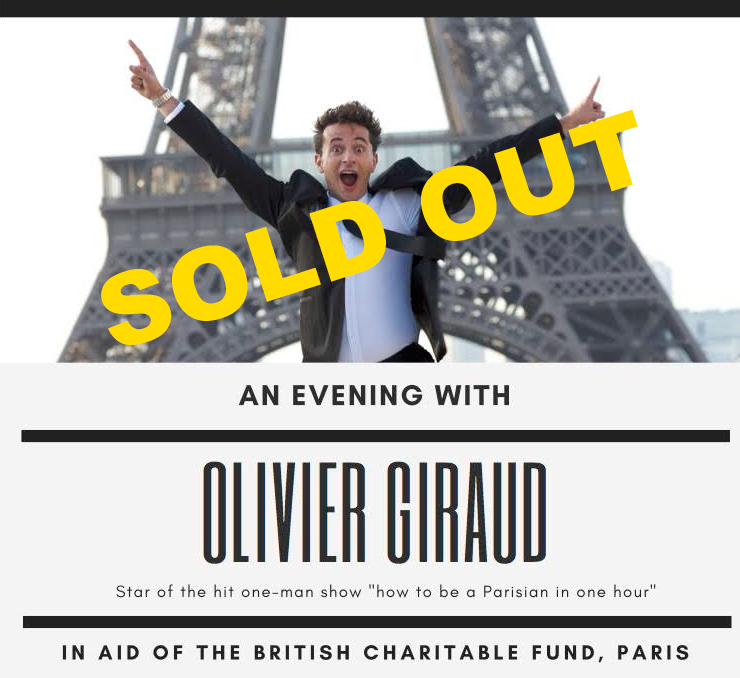 How to become Parisian in 1 hour
Olivier Giraud, star of the one-man hit comedy show, "How to become a Parisian in 1 hour" gave a special performance on 21 November 2017 in aid of the British Charitable Fund, in partnership with the British Embassy Paris.
Like the sound of this? Join our mailing list so you don't miss out on future events!
About Olivier Giraud

The smash hit show 100 % IN ENGLISH in Paris !

You love Paris but you think that Parisians are… different ?
You are completely right !
Do you need some help to understand Parisians ?

Don't wait and come to the training approved by more than 500 000 spectators !
Olivier Giraud will teach you everything you need to know in order to survive in the Parisian jungle.

If you would like to see the official show, visit the website . It's a great show to invite friends and family visiting Paris.