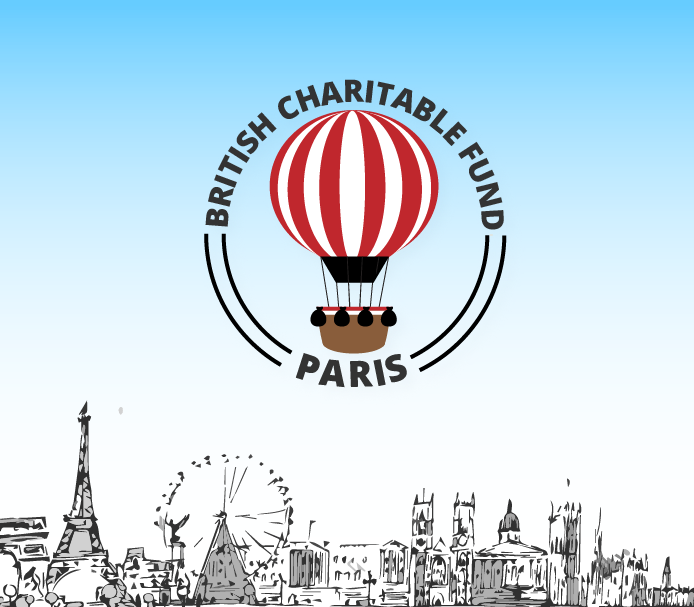 Position available : ADMINISTRATION ASSISTANT
The British Charitable Fund, Paris, is looking for an Administration Assistant for its office in Levallois Perret. The charity helps British citizens living in France who find themselves in financial difficulty.
This is a full time position (5 days/35 hours per week, CDI, 25 days holiday per year), starting September 1st 2018. In an initial handover period the successful candidate will work alongside the existing administration assistant. Remuneration will be commensurate with experience.
Reporting to the Chairman of the charity, the successful candidate will be involved in all aspects of the charity's administrative work : Welfare, Finance, PR and Fund Raising, and will therefore interface and work directly with volunteer Trustees who are responsible for these areas.
The successful candidate will have the following profile:
Fluent in English and French, spoken and written
Welfare area skills: the administration assistant is the initial point of contact for all incoming cases and requests for aid, either by telephone or email. A caring, sympathetic and discerning attitude is essential for this vital area of our work in welfare.
Complete office administration skills:

responsible for the day to day running of the office.

competent in Microsoft Office suite (Word, Excel, PowerPoint).

secretarial skills – timely preparation and distribution of agendas, minutes for committee meetings, correspondence with trustees, 

donors, beneficiaries, banks, suppliers, other charities and benefit organisations.

maintaining efficient paper filing systems (banking, invoices etc) where appropriate, but

increasingly managing online filing systems for many aspects of the charity's work.
Book-keeping Skills:

Proficient in Book-keeping using a standard software package (Sage, Ciel or similar)
Bank reconciliations
Strong numerical literacy and accuracy
PR and Fund Raising:

Maintaining database of donors postal and email addresses
Using relevant software to prepare publicity and fund raising mail-shots via email and hard copy letters.
Correspondence with donors as and when instructed by the Chairman
Web Site Administration:

Updating the new BCF website (WordPress) with content prepared by Trustees and approved by the Chairman of the charity.
Character Skills:

Good telephone manner and understanding in dealing with all requests for assistance.
Respect the need for confidentiality and data security in all aspects of work.
Self-motivated and able to work independently. However ability to work as a team member is important and ensure clear and efficient communication with the trustees.
Knowledge of French social security payments and benefits would be useful and keeping Trustees up to date with this information.
If you feel that you have the correct skill set and are interested in working long term for our charity, please send your CV and covering letter to :