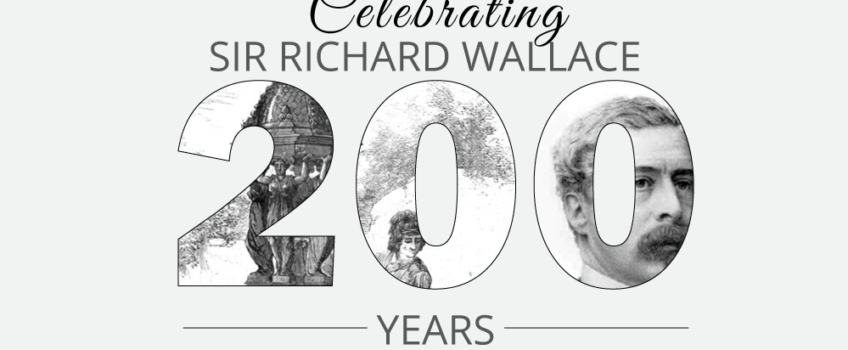 2018: Celebrating the 200th anniversary of Sir Richard Wallace
In 2018 we will be celebrating the 200th anniversary of the birth of Sir Richard Wallace, Chairman of the British Charitable Fund Paris, 1870 to 1890
Sir Richard stayed in Paris during the Siege of 1870/1, donating enormous sums of money to the BCF to provide food, coal, clothing and shelter for thousands of British people stranded in the city, many on the verge of starvation. During that time, 4,500 British lives were saved, and 500 repatriations successfully organised.  Sir Richard was a regular and hands-on visitor to the BCF office, sitting with fellow trustees to dispense aid to the long lines of people queuing for help.
Sir Robert Peel: 'It is impossible for any Englishman to speak in higher terms than I would of the philanthropy and conduct of Mr. Wallace during the whole time of the siege'.
To mark Sir Richard's great humanitarian contribution to the BCF and to raise funds to help British people in need in France today, we were delighted to support Kathryn Harrison, triathlete and marathonian, when she ran for the BCF on 22nd April in the London Marathon 2018.
Follow us on Facebook or join our Mailing List to stay notified!