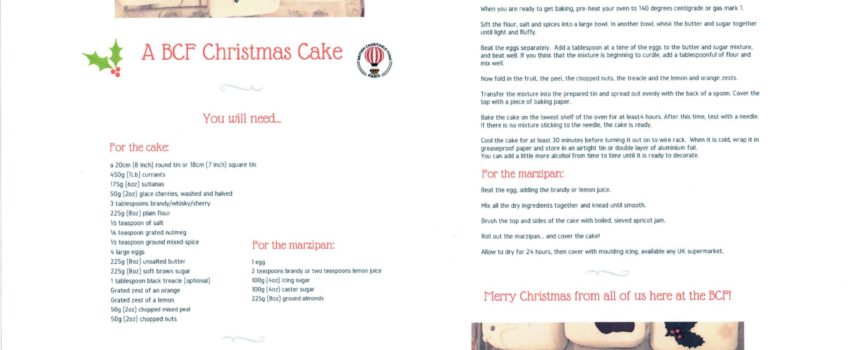 60 Christmas Cakes Baked, Iced & Sent
The festive season is upon us: and would Christmas be Christmas without the cake?
Christmas is now just around the corner.  But did you know that each winter, our amazing team of trustees and volunteers get into the spirit of the season by baking, icing, and sending out 60 Christmas cakes to our beneficiaries all over France?
Thank you so much to The BCF, Paris! It was such a pleasure to receive your cake and such a surprise in an otherwise difficult time this year.   – Leslie, La Somme
The BCF is especially active over the winter months, providing seasonal support to keep British families fed and warm.  Your help is always welcome – and especially now.  Whatever you can spare this Christmas, your donation will make a real difference to those in need. 
In the meantime, why not have a go at some baking yourself, with this easy (and delicious) BCF Christmas Cake recipe?