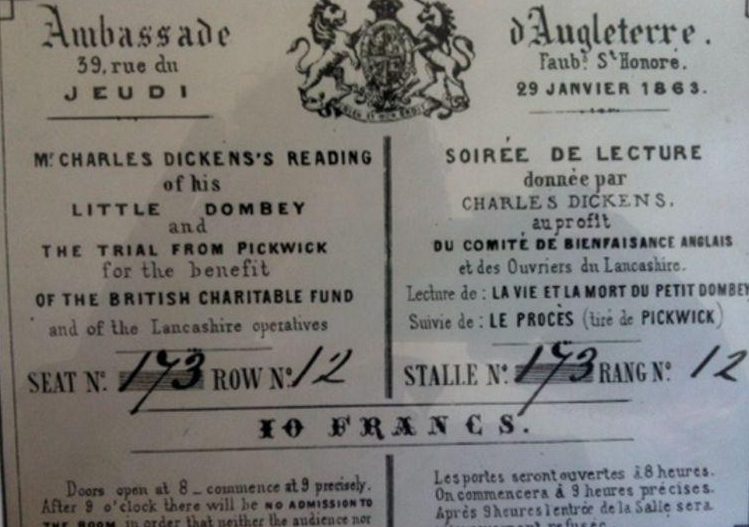 1830 to 1865: DISTINGUISHED DONORS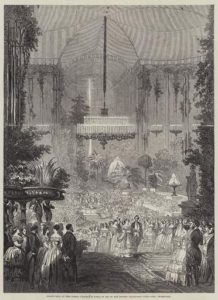 Throughout the 19th century, and particulary when the need was greater in the "revolution" years of 1830 and 1848, the BCF relied heavily on large-scale fundraising events, concerts and charity balls, including one attended by Emperor Napoleon III and Empress Eugenie in 1865, hosted by the British Ambassador in France.
In 1863 Charles Dickens gave three public readings from 'Little Dombey' and 'the Trial from Pickwick' to packed audiences at the British Embassy in Paris.  The British Charitable Fund was pleased to recreate those readings 150 years later in 2015 with a special performance by Simon Callow at the Embassy.