Our Patron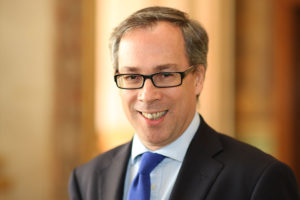 Rt.Hon. Lord Llewellyn of Steep, OBE
British Ambassador to France
Edward Llewellyn (Lord Llewellyn of Steep) became British Ambassador to France on 9 November 2016.
Before joining the Embassy, he was the Downing Street Chief of Staff under former Prime Minister David Cameron (2010-2016) and his Chief of Staff as Leader of the Opposition (2005-2010).
Lord Llewellyn started his career in 1988 in the Research department of the Conservative Party. In 1992, he worked as an adviser to Governor Chris Patten in Hong Kong, and then in the office of the High Representative in Sarajevo in 1997.
He worked with Chris Patten again in Brussels from 1999 when the latter was appointed European Commissioner for Foreign Affairs. In 2002, he returned to Sarajevo as Chief of Staff to the High Representative, Lord Ashdown.
A francophone, Ed Llewellyn is married to Anne, herself a French national, and they have 3 young children. In 2016, he was appointed Lord Llewellyn and became a member of the House of Lords.
Chairman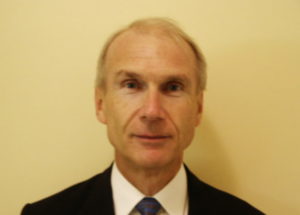 Richard Hallows studied PPE at Oxford before entering an industrial career, qualifying as a Chartered Accountant on the way. After an MBA from Insead, he successively joined multinational groups in the food and agro-food sectors, leading him to work in Belgium, France, Iran and South Africa. After retirement, he has been involved in the promotion of qualified non-executive directors in France. Trustee since 2011, he became Chairman in 2019.
Trustees
The British Charitable Fund Paris is a UK charitable trust, working in France. The BCF is administered and managed by its board of fifteen trustees, listed below.
Each trustee has spent many years living in France and gives their time and expertise as a close-knit team to fulfil the BCF's aims and objectives. We carry out all aspects of the charity's work, ensuring that the charity is well and efficiently run, while keeping costs to a minimum.  We employ just one assistant and are grateful to the Hertford British Hospital Charity for providing us with our offices in France.
Richard Hallows – Chairman
Kim Borel
Steven Collins
Pamela Conger
Jonathan Eastwood
Jonathan Goatly
Julia Howes
Sarah Hardenberg
Dr. Gunita Jolly-Paul
Shirley Jones
Frances Meadows
Guy Mullaly
Alison Tardivel, MBE