Our specialised charity was created in 1823 in response to the dreadful poverty suffered by British migrant workers and their families in Paris.
Almost two centuries later we continue to assist British citizens who have made their homes in France and find themselves, for whatever reason, in desperate need of financial support.
May 2020 - Article in the connexion Newspaper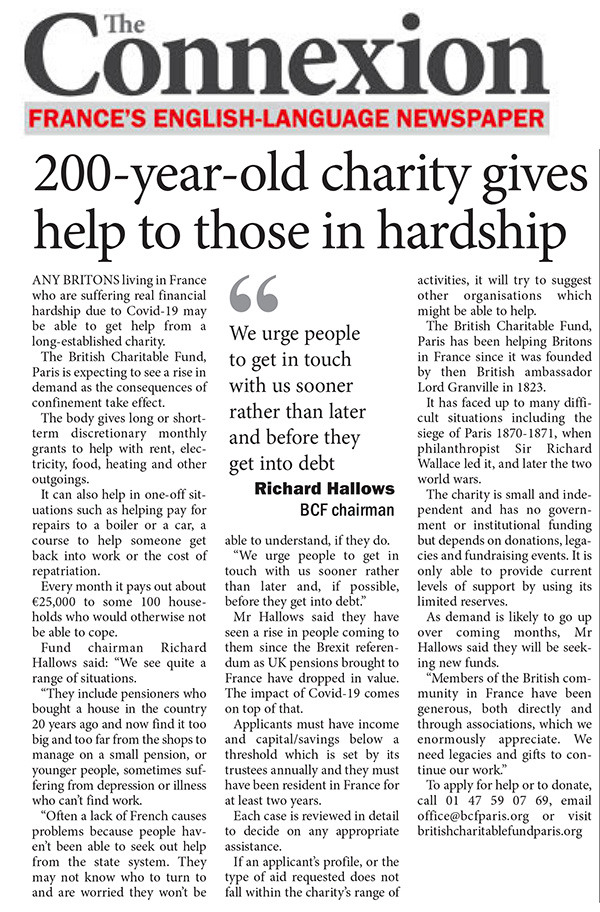 200-year-old charity gives help to those in hardship.
Any Britons living in France who are suffering real financial hardship due to Covid-19 may be able to get help from a long established charity.
The British Charitable Fund in Paris is expecting to see a rise in demand as the consequences of confinement take effect.
The body gives a long or short term discretianory monthly grants to help with rent, electricity, food, heating and other outgoings.
MAKING A DIFFERENCE
Meet some of the people the BCF has helped
Our event last November
The British Charitable Fund,Paris, under the patronage of Lord Llewellyn, The British Ambassador in France, held a Musical Evening of Lighthearted fun in preparation for Christmas!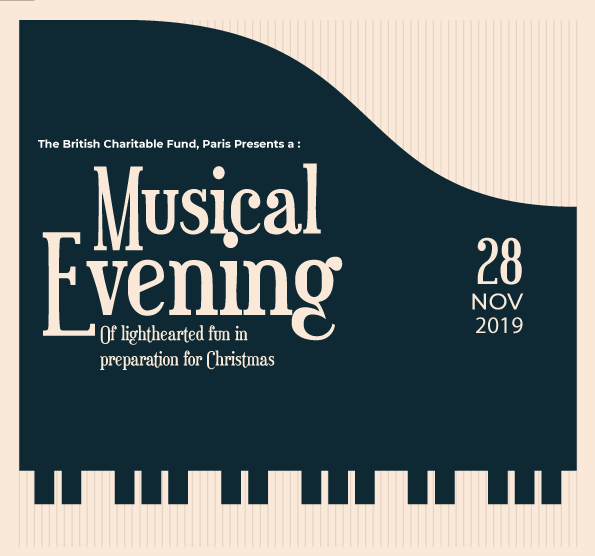 The music was provided by the senior school jazz band and soloists of the "British School of Paris", under the direction of Simon Lockwood.
All proceeds are in aid of the British Charitable Fund in its commitment to help vulnerable British families living in France who, particularly at this time of year, struggle to keep warm and properly fed.
BCF beneficiaries by age

0-19 years
20-39 years
40-49 years
50-59 years
60-69 years
70+
BCF grants disbursed, 2000-2019 (GBP)

2000
2005
2010
2015
2017
2018
2019
HISTORY
Important moments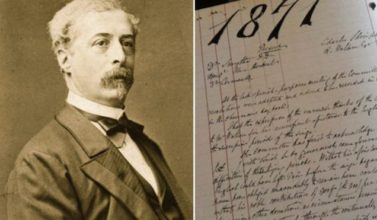 200 year anniversary of one generous man in a time of great need. Read the story of Sir...